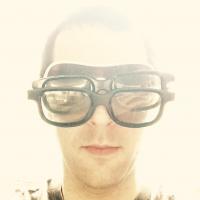 Internet Citizen and tribe member of the human species. Loves everything between 0 & 1 and tinkering in the basement.
Seit 2013 bin ich bei Barracuda Networks als Trainer im Bereich NextGen Firewalls angestellt. Neben der Ausbildung unserer Kunden und Partner direkt vor Ort oder im Klassenzimmer, werden von mir auch Webinare abgehalten.
Im Bereich Computernetzwerke, Datenspeicherung und Sicherheit bin ich seit 2007 tätig. Gestartet als Trainer für Fast Lane Österreich, schulte ich zu Beginn für die Hersteller Cisco, Ironport und NetApp. Neben dem Unterrichten bestehen meine Aufgaben auch in der Weiterentwicklung unserer Laborinfrastruktur, Kursentwicklung und Ausbildung zukünftiger Trainer.
---
Experience
Technical Trainer - Barracuda Networks
January 2013 - Present
Cisco, Ironport und NetApp Instructor - Fast Lane Austria
September 2007 - December 2012
---
Education
FH Burgenland - Information and Communication Solutions
Eisenstadt, Austria 2003 - 2007
Gewerbe Gymnasium Güssing - Schwerpunkt Informatik und Elektrotechnik
Güssing, Austria 1996 - 2002